Invoiced now lets you store and display arbitrary business data on invoices and customer accounts with our new Custom Fields feature.
Custom fields are exactly what they sound like: a simple way to customize Invoiced to serve your business needs. The uses for custom fields are numerous:
Keeping track of the sales representative for customer accounts
Segmenting receivables by department
Adding purchase order numbers to invoices
And more
It's completely up to you what custom fields you add. Here's a quick walkthrough of adding a Sales Rep field to our customers and invoices.
Go to Settings > Custom Fields to add a new field.

When drafting invoices there is now a new Sales Rep field:

Custom fields work with customer accounts also:

And that's all it takes to setup and deploy custom fields. The invoice will now display the Sales Rep field that you set:
As a bonus you are now going to have filters for your custom fields when browsing customers/invoices and in reporting. There is also a group by option for custom fields in reporting, making it easy to build a Sales by Rep report.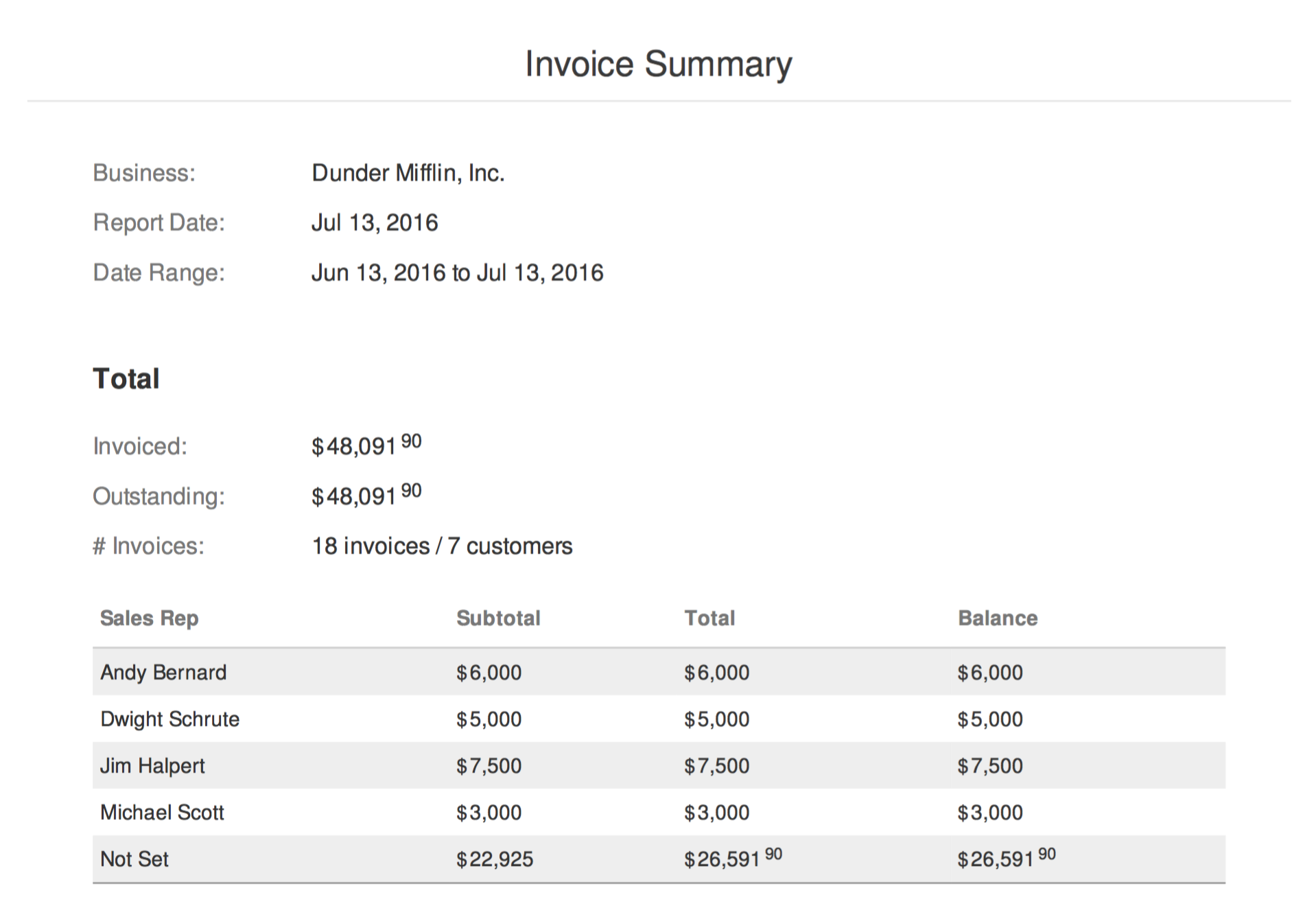 The Custom Fields documentation can be found here. We would love to hear if this new feature can improve your workflow or any other feedback.
Happy invoicing!