We're releasing an exciting new feature today that lets you attach any files to your invoices! This can be useful when you need to include supporting documentation with your invoice that does not fit in the line items or the notes.
Adding attachments is super simple. When you are drafting a new invoice or editing an existing invoice, there is a new Attachments section below the notes and terms. Just click the + Files button to add any attachments.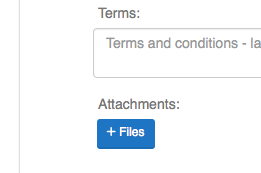 We support uploading files from your computer or from your account on popular cloud services. Currently we support attaching files from Dropbox, Box, Google Drive, Gmail, OneDrive, Amazon Cloud Drive, and CloudApp.

Once you attach files to your invoice they will be displayed next to your invoice in the client view. Your client may click on any of the attachments to do a quick download.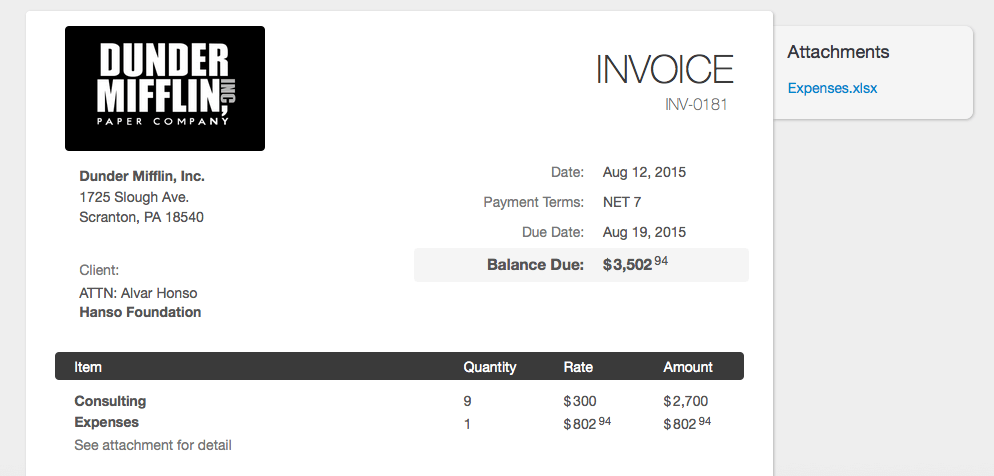 We've made some additional improvements over the last few weeks, including a new importer tool, custom amounts for discounts and taxes, a more streamlined invoicing experience, and better failed email delivery handling.
We genuinely hope invoice attachments, and the other improved features make your life easier. Thank you to everyone that contributed feedback towards these features.
Please feel free to reach out if you have any questions or comments. Happy invoicing!