Today we're going to take a look at one of Invoiced's most critical supporting tools, the Invoice Generator. You might not know this little slice of our history, but our robust billing and invoicing platform had humble beginnings in this online invoice template. We started it way back in 2012, and we've continued to refine and update it as we've built out the Invoiced platform's functionality.
The Invoice Generator has become quite a popular destination, with close to 3 million visits in the last year. A quick Google search for "invoice template" will bring up the Invoice Generator in the top 5 search results.
From what we can tell, people who land on the Invoice Generator are finding it useful. Those 3 million visitors are spending an average of 7 minutes on the page. That's 5 minutes more than the industry standard. And the bounce rate, or the rate that people immediately leave the page, is about 1.37%. The other 98.63% stick around and engage with the form.
So where do all these visitors come from? Here's a breakdown by country: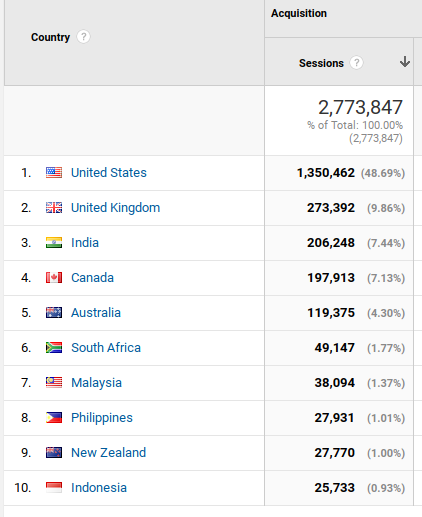 The U.S. outranks other countries by large strides, so let's see what U.S. states and cities visit the Invoice Generator the most.
U.S. States: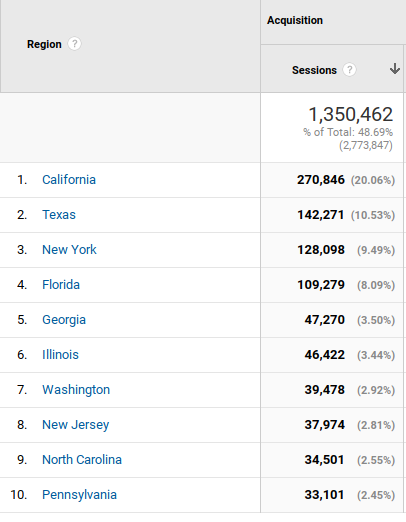 U.S. Cities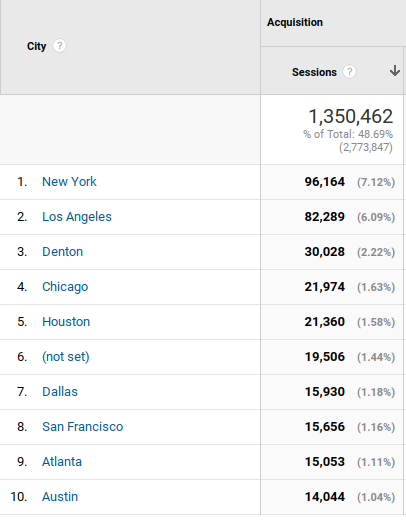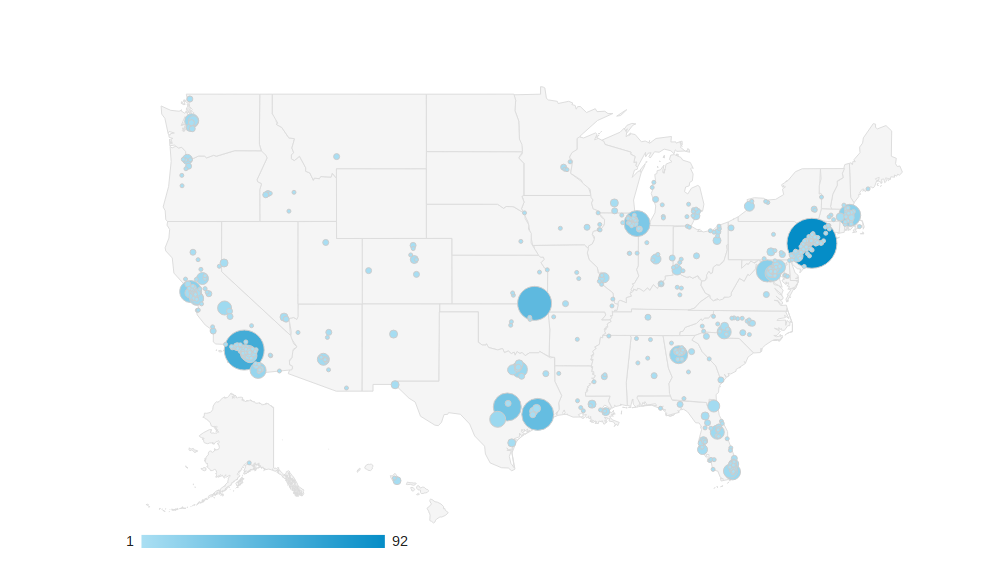 California has the highest number of visits per state, but New York City has the highest number of visits per city.
Denton is the highest usage city in Texas, beating out Houston, Dallas and San Antonio and Austin. Could it be because of its status as one of the 50 best towns for small business in America?
Larger cities may be good places to start small businesses as well. According to Small Business Trends, New York, Houston and Los Angeles are the top 3 cities for small business entrepreneurs.
Outside the U.S., the highest number of city visits comes from London, falling just under New York at 94,301.
Five cities in India - New Delhi, Bengaluru, Mumbai, Chennai, and Hyderabad - make up a whopping 89,871 visits in the past year. The same goes for four Canadian cities - Toronto, Vancouver, Montreal, and Calgary - at 75,114. And Australia - Sydney, Melbourne, Brisbane, and Perth - at 100,088.
There's definitely usage in other countries, but these are the highest concentrated areas. The next step is to take a look to see how this usage correlates to our customer base.
Are you interested in learning more about Invoiced? Drop us a line and tell us how you found us at hello@invoiced.com.