We have a new integration available in beta today: Zapier!
Zapier makes it easy to integrate Invoiced with over 500 other cloud services and apps, all without writing a single line of code.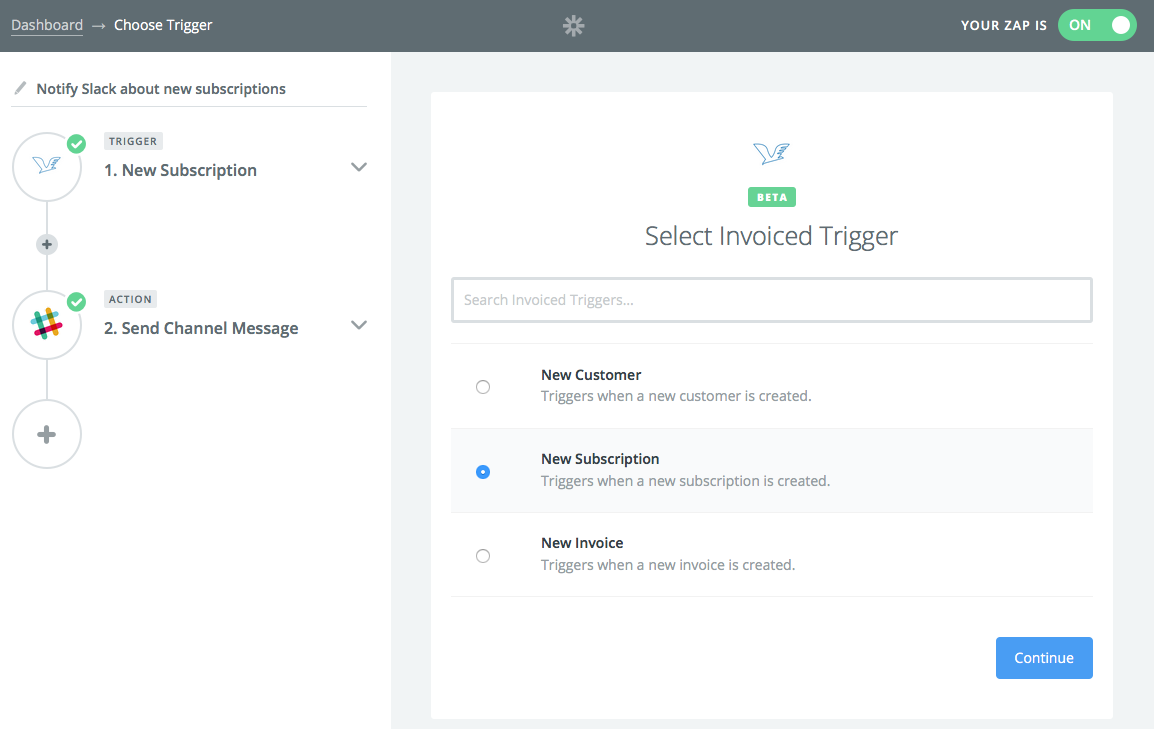 Our integration on Zapier lets you create zaps that respond when the following events happen on Invoiced:
New Customer
New Invoice
New Subscription
We also support performing these actions on Invoiced from Zapier:
Create Customer
Create Invoice
You can access the Zapier beta here. We would love to hear your feedback.
Happy invoicing!