Hello everyone,
I wanted to share what we have been up to at Invoiced over the last few weeks. Here is a recap of some new features we have released.
Quantity and Billing Cycles for Subscriptions
Subscriptions now support a quantity for those clients with multiple subscriptions to the same plan. If you want to bill a client for a fixed duration you can now specify the number of billing cycles. This is great for setting up payment plans. You can use these new features when subscribing a client to a plan.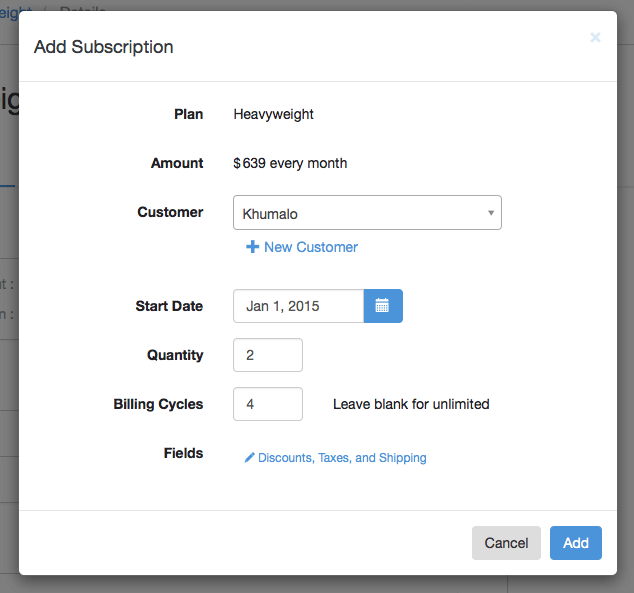 Better Invoice and Estimate Workflows
We recently rolled out some changes to the estimate and invoice pages. The goal is to better guide you through the process of drafting an estimate all the way to getting paid. We would love your feedback on this new feature.
Estimate Approvals
We also added a new approval feature for your clients to easily sign off on estimates. An estimate can be approved by your clients when they click View Estimate to go to the client view. There is a new Approve button in the client view where they may enter their initials to sign off. As soon as they approve we will notify you.

View Tracking
Our new view tracking feature tells you when a client views an invoice or estimate. This happens when your client clicks the View Invoice or View Estimate buttons in the email. Once an unpaid invoice or estimate has been viewed it will have a Viewed status and the event will be logged in the History tab.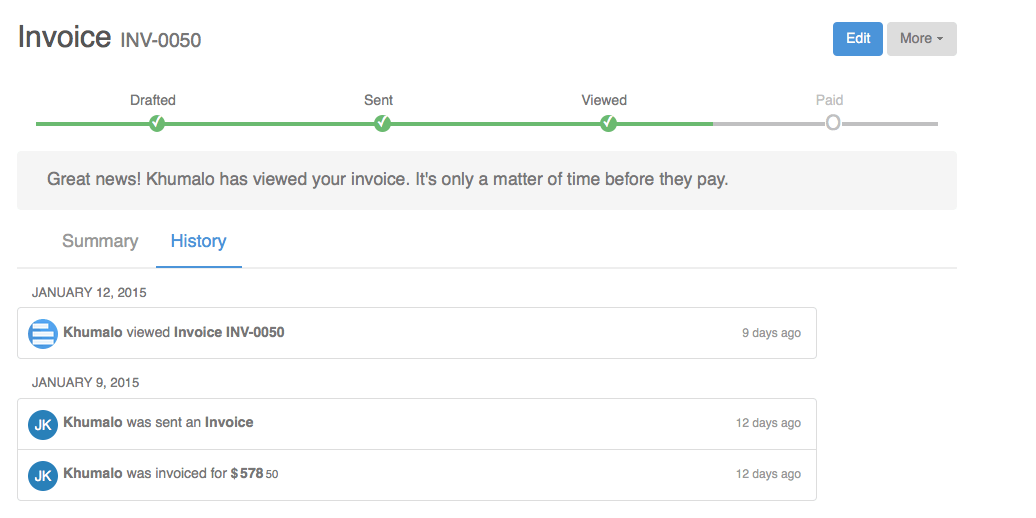 Email Notifications
When important events happen on your Invoiced account we will now notify you over email as they happen. We notify you when:
a client views an estimate

a client approves an estimate

a client views an invoice

a client pays online

a client attempt to pay online fails
If you wish to turn off notifications for any of these events, you can do so in Settings.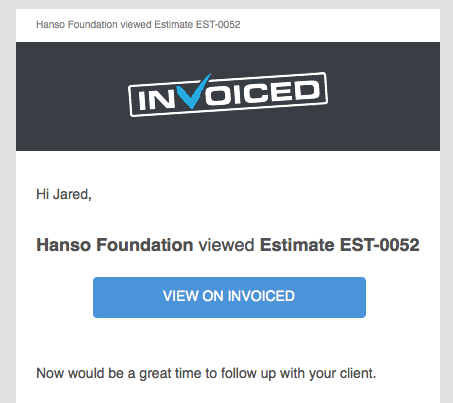 Other features
We also made several minor improvements. Among these is a new default due date option so you don't have to hunt for the date that is 14 days in the future (or whatever your terms dictate). Search has become an order of magnitude faster and more accurate. The client page has also received some recent attention.
As always we would love to hear your thoughts!