DealRoom provides project management software for mergers & acquisitions (M&A). It might sound simple, but DealRoom puts its own spin on it to increase efficiency. They've not only built out a workflow for M&A, they've also incorporated data science and AI - cutting out duplicate work in the process.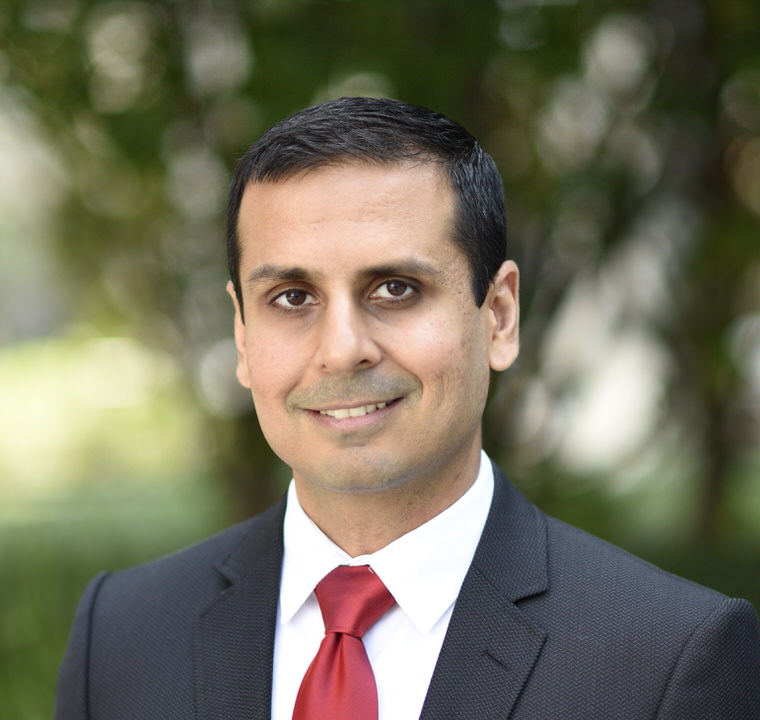 Kison Patel, the founder and CEO of DealRoom, has been running boutique mergers & acquisitions practices for almost 10 years. That experience opened his eyes to the technology side of M&A.
"Companies providing technology solutions took physical data rooms and simply turned them into virtual data rooms," said Patel. "No one was pushing anything forward."
During the recent recession, Patel decided to take his knowledge of both the M&A and IT sectors and marry them together, with the goal of developing better technology. But he didn't have access to that same type of efficiency for DealRoom's own billing and invoicing processes.
"Our big challenge was that we had a few different pricing models. We ended up doing everything manually for quite a while," Patel said. Prior to launching Invoiced, DealRoom used accounting software in conjunction with a spreadsheet to invoice customers. The spreadsheet tracked how much each company should be billed, and the accounting software provided the invoice.
This manual process got messy - fast. Each customer had different terms to follow. As DealRoom's customer base grew, it became harder (and more time-consuming) to keep up. And multiple employees used the spreadsheet, creating a lot of room for error.
As their billing complexity increased, DealRoom started looking for a better way to manage the process. "We explored automation several times, only to find that the product in question was too expensive or couldn't handle all of our needs."
Given that DealRoom bills customers in a variety of formats - metered billing, subscription billing, and one-time billing, to name a few - they needed a flexible platform. They conducted several searches, and finally found Invoiced on their last try.
"Functionality was the number one factor for us," stated Patel. "We wanted a product that could handle all our billing scenarios. We also wanted an easy integration with our existing account software and a user-friendly interface for employees - all in a cost-effective solution."
Invoiced met all of Patel's requirements - and then some. "We wanted a lot of flexibility in the product we chose, so we could test things on the fly." There were no complicated modification processes, like other SaaS tools on the market. DealRoom could test things on a moment's notice.
"The support is phenomenal," adds Patel. "We've tested other providers who are simply checking all the boxes. They'd get back to you at off hours, and it was a lot more challenging to get support."
Deploying Invoiced took the DealRoom team about 3-5 days from start to finish. Over time they've migrated clients from the old system to Invoiced, and they've seen huge gains.
Previously, DealRoom sent an 11-page contract to each client that would provide terms and ask for payment information. "It was tough to get people to sign that contract," said Patel. "They'd often have to go back to their legal department for review, and then take the time to submit a payment."
"Now we have the terms in an Invoiced sign-up form. All our clients have to do is check the box, and we can request payment through Invoiced. That alone gets our deals done faster."
Based on Invoiced's suite of features, DealRoom has seen a decrease in days sales outstanding (DSO) from 2-3 weeks to 2-3 days.
DealRoom gets paid faster with Invoiced - and they're saving time too. "Invoiced has drastically reduced our accounting team's workload," Patel said. The accounting manager used to spend an average of 10-15 minutes per account per month, checking and double-checking to make sure everything was correct. That management time has since dropped to a few seconds per account.
On top of getting paid faster and saving time, DealRoom gained another big benefit from using Invoiced: peace of mind. "We now have greater visibility for managing our accounts," said Patel. "When an account is past due, we can all easily see that - and follow up immediately."
"Invoiced is an extremely flexible and easy-to-use tool," said Patel. "We achieved ROI immediately by using Invoiced features to better execute on our accounts. We no longer have to play cat-and-mouse with our clients - Invoiced automates it all."