Over the last few months we've been hard at work providing a more secure service for you. Today we want to share some of the progress we have made. Among these improvements are a new roles and permissions system, two-factor authentication, and an account security panel.
The biggest part of this update is our new roles and permissions system. You can now assign roles to team members within your Invoiced business account to restrict the data and actions they can access.
Out of the box we include these roles:
Read-Only
Account Manager
Employee
Administrator
The Account Manager role is interesting because it allows you to restrict a user to a subset of customer accounts, as opposed to the entirety of your Invoiced account. Account Managers can only see the customer accounts they create or are granted access to.
In the past every team member was effectively an administrator. You can use this new feature to clamp down access to your billing operation. Just head over to Settings > Team to add new team members or change the roles of existing team members.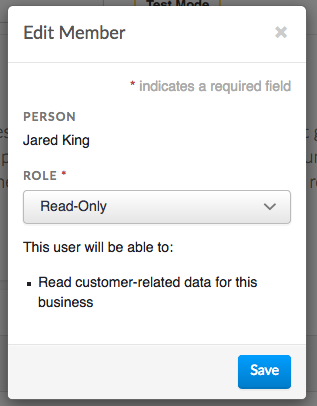 Another security improvement we've made is support for two-factor authentication. Two-factor authentication adds an extra layer of security to your user account by requiring you to enter a verification code from your mobile device each time you login. This ensures that no one (such as an overseas hacker) can access your Invoiced account without physical access to your mobile device. 2FA serves as an additional line of defense if your password is ever compromised.
You can set up two-factor authentication on the My Account page.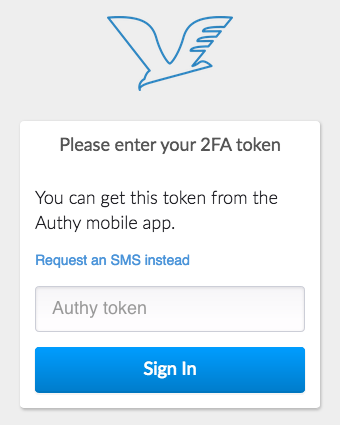 The final improvement we want to share is our new account security panel. If you go to My Account you can view all of the devices where you are signed in, instantly sign out all active sessions, and see recent security events like login attempts and password resets.
We hope these changes benefit your business by keeping your financial data secure. If you have any questions or concerns then please reach out to us at support@invoiced.com.