One of the biggest frustrations with Invoiced that we hear is onboarding new customers is too cumbersome. In the past customers could only be added through the dashboard or API. With sign up pages, new customers can sign up simply by filling out a form on a hosted page we've built for you. No coding or extra effort is required.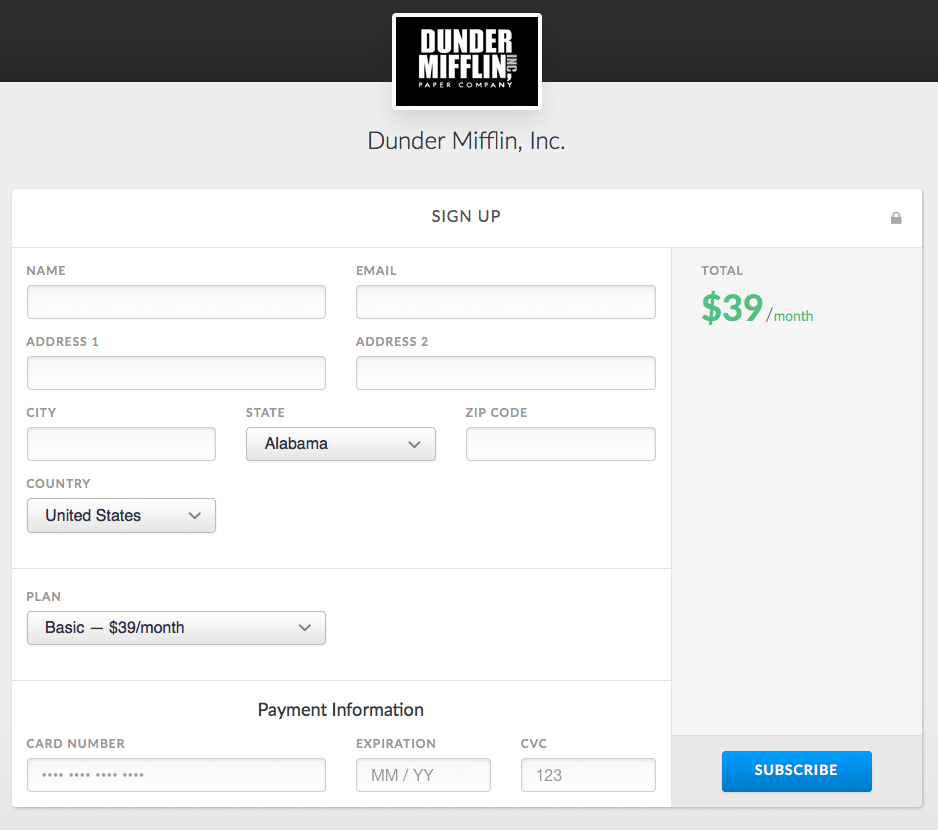 A sign up page will create a new customer on Invoiced, securely connect a credit card payment source, subscribe the customer to the selected plan, and even collect billing and shipping addresses if needed.
You can build your first sign up page in Settings > Sign Up Pages or read the Sign Up Pages Guide to learn more.
This release coincides with other recently shipped improvements to subscription billing:
simpler UI for adding subscriptions
improvements around free trial periods
customizable behavior after subscription non-payment (in Settings > General)
Subscription Activity report
support for custom fields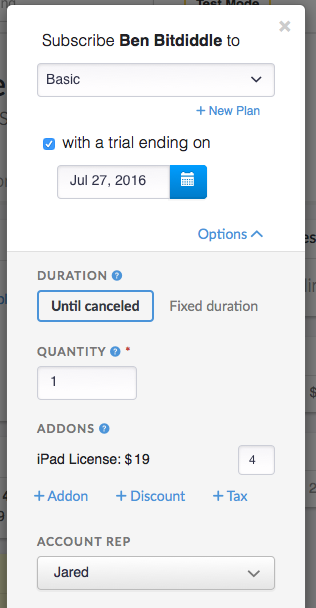 We'd love to hear any feedback on this new feature!