I have some new features available on Invoiced to announce.
New UI
The most notable change is the User Interface (UI) redesign. This redesign aimed to simplify navigating the app and reduce visual clutter. We made a few other improvements along the way. I urge you to take a look and let us know what you think.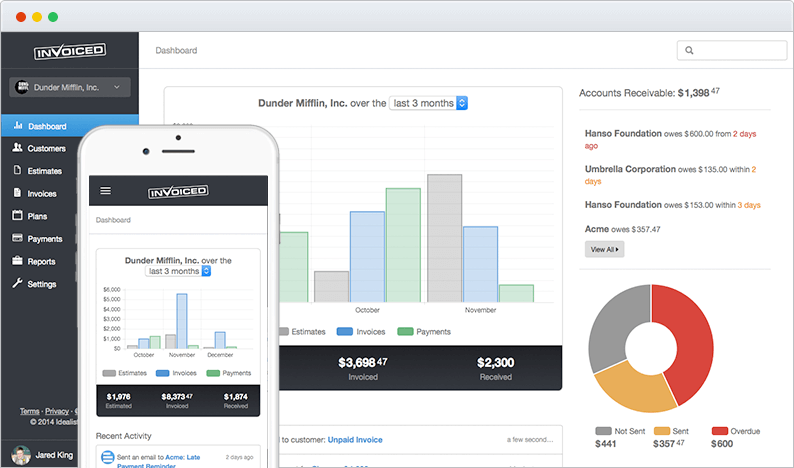 Designed for Mobile
The new UI is also responsive, which means it is mobile-friendly. Sign in to invoiced.com on your smartphone or tablet to check it out.
Unified Search
The first iteration of Search left much to be desired. While it worked when we initially launched, it put an increasing amount of strain on our servers as we grew. We abruptly took search away because it was slowing down the app for everyone. This was not the right way to handle the situation. I apologize to everyone that was inconvenienced by this decision.
The good news is that Search 2.0 is available today. Search 2.0 was built using the wonderful (and open-source) ElasticSearch to solve the performance issues. Now, you can search from anywhere within the app for customers, estimates, invoices, plans, and payments. We released this feature as soon as we could following its temporary removal. There is still room for improvement in how you search for data within your company. A future update will include the ability to expand results and search only for a specific type of result (i.e. just invoices or just customers). We would love to hear what you think about the new Search.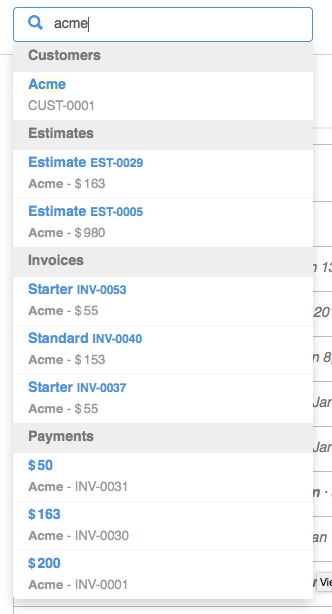 Filtering
Have you ever wanted an easier way to see which invoices are overdue or sort by date? Filters let you do exactly that and more. Anywhere you see the Filter button you can now sort and filter your data to find what you are looking for more efficiently.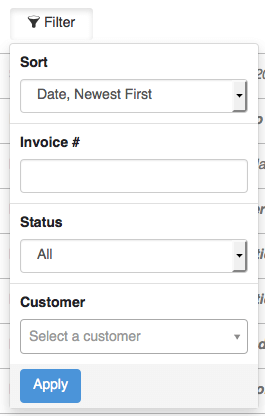 Quotes are now Estimates
Quotes have been renamed to Estimates within the app. This is an important distinction because in many places quotes are legally binding. Sometimes all you mean to send out is an estimate and not a quote. We decided it would be best to default to Estimates because it was the more mild choice between the two.
If you still need to send a quote and not an estimate, you can change the estimate template in Settings > Templates to say Quote instead of Estimate.
Recurring Invoices are now Plans
Recurring Invoices have been renamed to Plans. They still function the exact same. One distinction is that plans now have a name. We hope to do more within the recurring billing space in the future.
Customer Profile Updates
We added a few fields to customer profiles, including a primary contact, secondary phone number, website, and notes.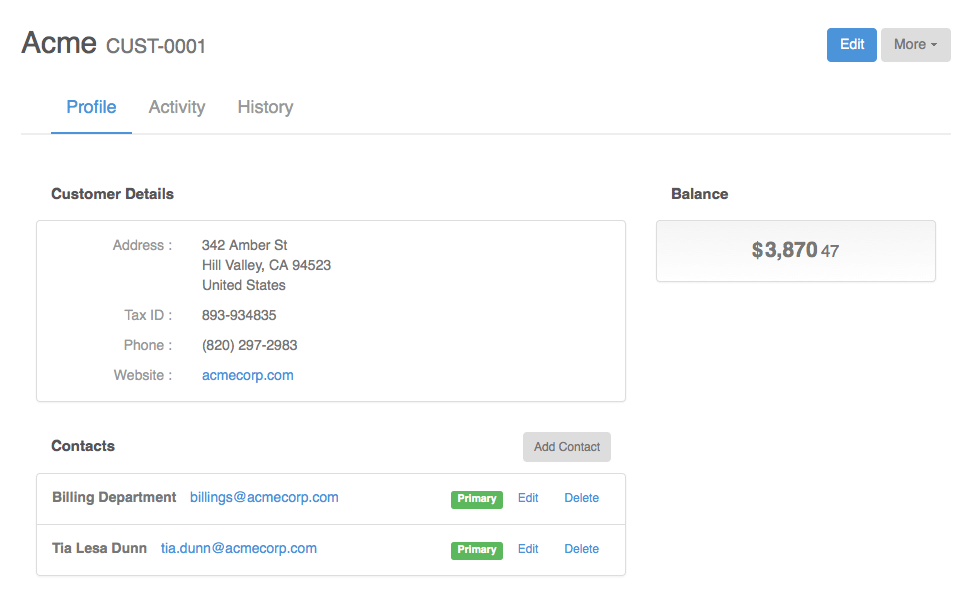 Default options in Invoice Templates
The default settings for creating new invoices, estimates, and plans can be set in Settings > Templates.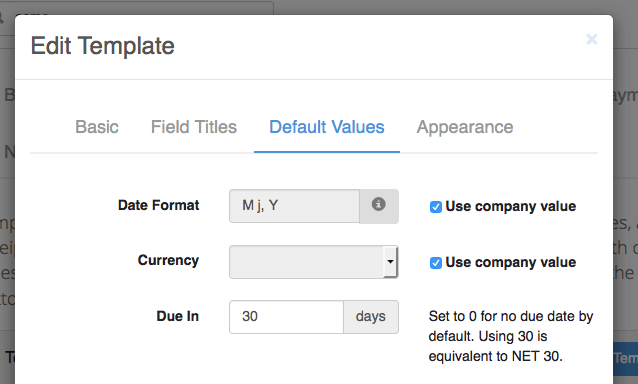 We look forward to hearing your feedback on these new changes.