Tons of small businesses today still support and reach out to their clients over the phone. However it can be expensive and out of budget to hire a receptionist and/ or add a 800 number for many small businesses. What many small businesses end up doing is using a personal cell phone, which can be a mistake. Putting a buffer between someone reaching you personally vs reaching your business is an important distinction. If you're using your personal cell phone to communicate with your customers then sign up for Google Voice.
Here is a quick intro video by Google.
Google Voice has important features that help you separate your personal phone from you business phone without you ever having to pay any charges and/or purchase new equipment. It also automatically transcribes your voicemails and sends you email notifications; allowing your to visually prioritize which customer call to handle first. Google Voice also hooks you up with a new phone number that you can pick based on your area code.
You can also dial out when logged into Google Voice. When someone calls your Google Voice number that call gets forwarded to your personal number, you then get a virtual receptionist who asks the person who they are, and then you get to decide whether you want to accept the call or not.
Here is a quick walkthrough of how to setup Google Voice. After you set it up you can download an iOS and/or Android app for Google Voice on your phone. This will let you dial out numbers with the Google Voice number through your personal cell.
Go to Google Voice

---

Log in to your Gmail or Google Apps. Sign up for Gmail if don't have an existing Gmail or Google App account.

---

Click on "Get a Voice Number".

---

Now click on "I want a new number"

---

Type in your main or personal cell number in the "Phone Number" box and click "continue".

---

Now enter the area code where you live or where most of your customers are located. Then choose which ever new phone number you want.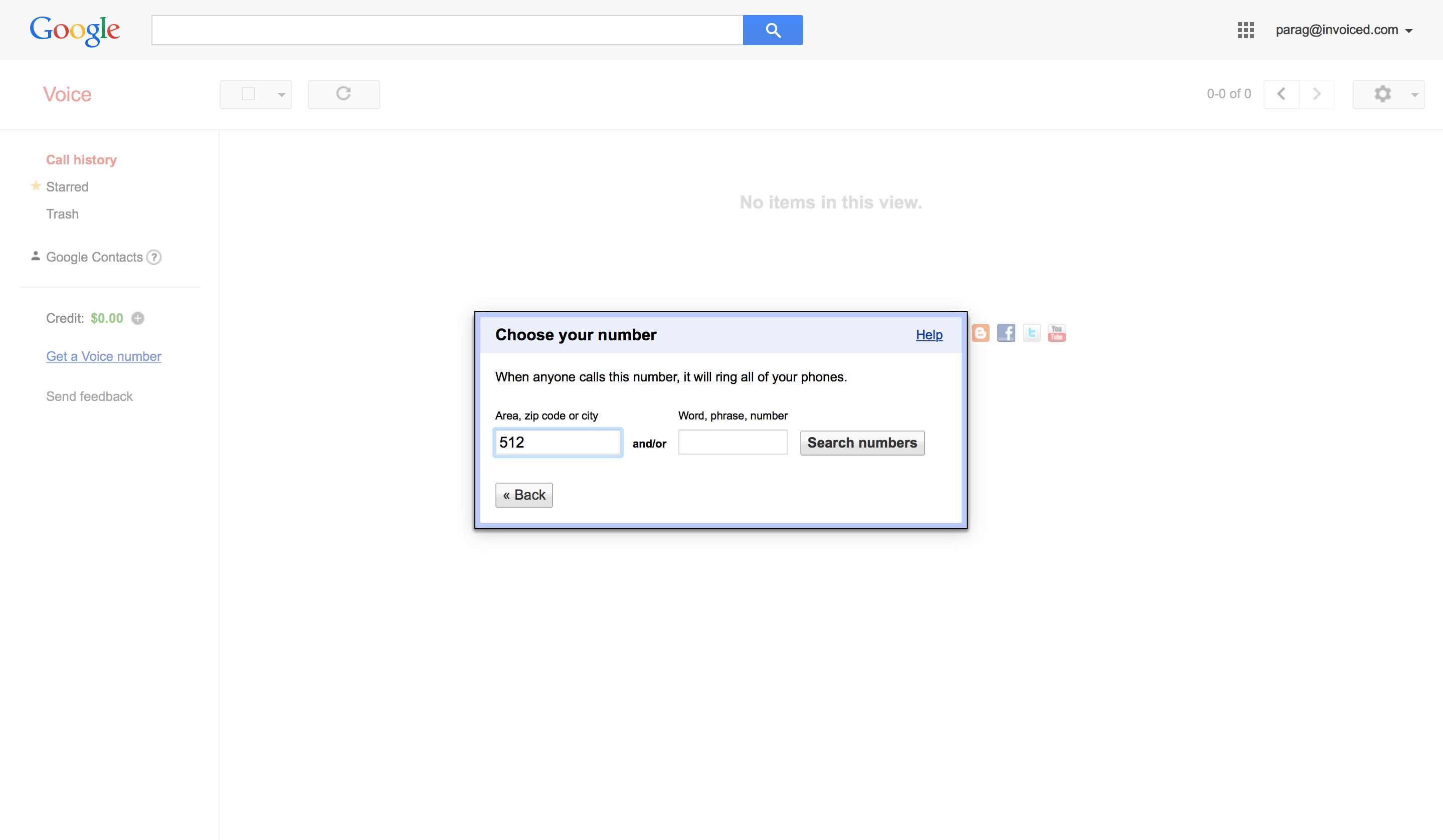 ---
7. Google Voice will give you a confirmation. And now you are all set!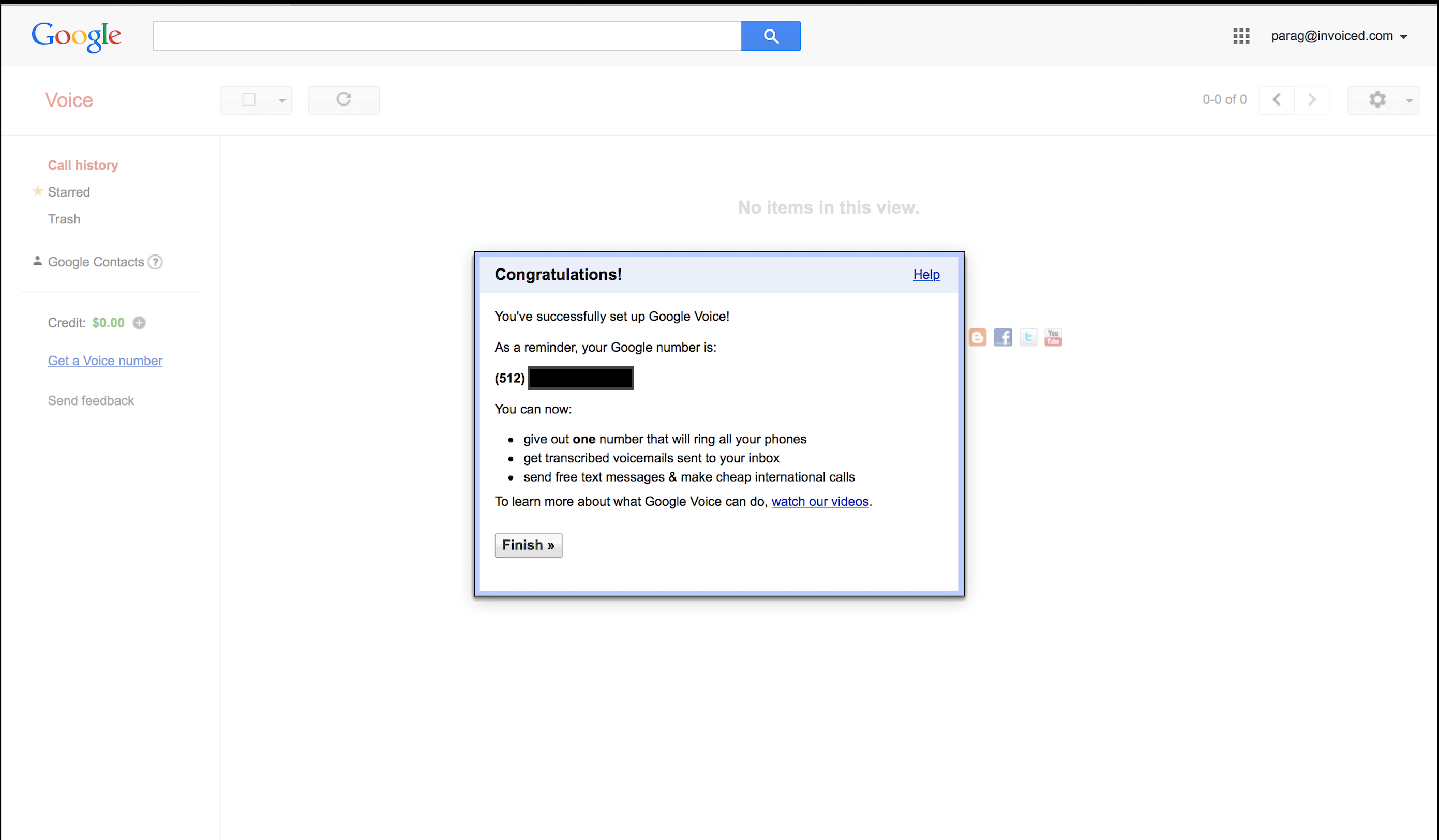 For more detailed information and advanced setup you can visit the Google Voice Help Page.